Duo - Poor Howard and Bullfrog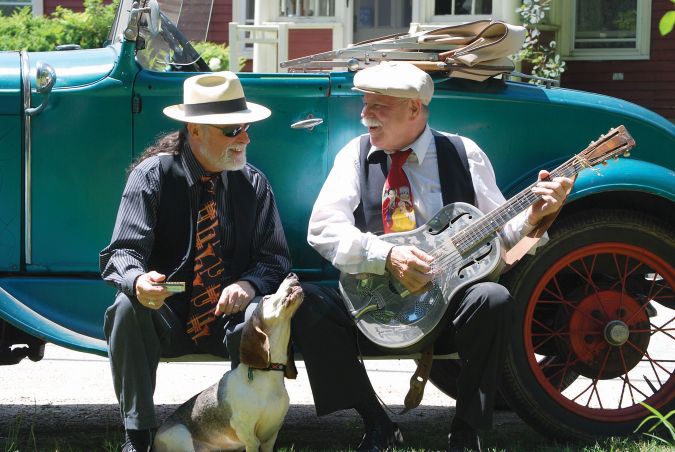 In the late 70's (Poor) Howard Stith and Mike (Bullfrog) Rogers performed on the same stage and they both felt that a duo was in the near future, both feeling strongly about authentic blues from the 20's and 30's. However, their paths were different and now this newly formed duo is making up for lost time. Howard and Bullfrog are playing the blues with all the passion and flair of two old troubadours!
Poor Howard Stith is a 12-string guitar blues master who has been performing barrelhouse blues and Delta blues for over 30 years. Howard emerged on the Minneapolis folk/blues scene in the late 60's. His 12-string guitar style proved that Delta blues could be found at both ends of the Mississippi River. Over the years Poor Howard has performed across the U.S., Canada, Europe and Japan entertaining audiences with his impeccable guitar work, heartfelt voice, and seemingly endless supply of anecdotes, puns and shaggy dog stories.
The other half of this duo is Mike "Bullfrog" Rogers adding his 40 plus years on the harmonica to the mix. Mike's genre has stretched from folk and country to acoustic and Chicago-style blues and swing. He has recorded on 35 plus albums. Mike has opened for performers including Emmy Lou Harris, the Eagles, Jonathan Edwards, James Montgomery, John Paul Hammond and Luther Guitar Johnson.
Click for mp3 of Howard and Bullfrog's Southbound Train (3.68MB)
EMAIL- harpman9 at gmail.com