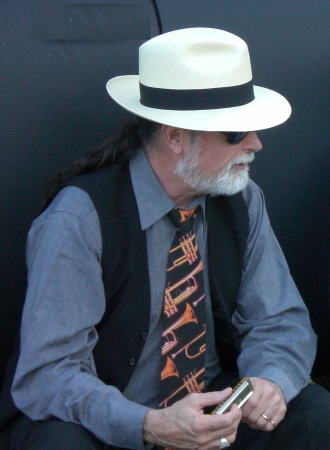 Harmonica Workshops
Mike Rogers has been playing harmonica since the age of fifteen. Mike performs with harmonica and guitar and is blind as a result of retinitis pigmentosa. He simultaneously draws on forty years of professional musicianship, fifteen years of teaching secondary education and twenty years of performing in schools from Maine to Georgia and throughout the Bahamas. Mike is joined by his wife Beverly who brings to the duo ten years of substitute teaching experience as well as previous work as a children's storyteller for the public library system in Peach County, Georgia.

Mike and Beverly offer harmonica workshops for special-needs students, as well as the general population, age nine through adult. The students learn a song, some techniques and they keep their own harmonicas. Most, if not all, students come away with a feeling of accomplishment and self-worth. Attitudes shift in each and every student, as they become absorbed with the process of entering the world of music!


Click Here to email us.